ERDF Programme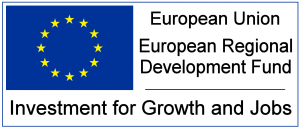 Zenith Hygiene Systems Ltd has received support from Invest NI under the European Union's Investment for Growth and Jobs Programme. The project(s), recorded on the ERDF beneficiaries' website, will be implemented over the next 3 years, undertaking research and development activities aimed at improving the competitiveness of the business.
What is ERDF?
ERDF is the European Regional Development Fund which is the main EU Structural and Investment Fund used to support economic development in countries and regions across Europe. Together with the European Social Fund (ESF) and the Cohesion Fund, the ERDF accounts for over one third of the EU budget. The Northern Ireland ERDF financial allocation for the 2014-2020 funding period will be delivered in part through the Investment for Growth and Jobs Programme (the Programme) and has a budget value of €513m.
Programme Priorities
The strategic objective of the Programme is to promote smart, sustainable and inclusive growth, the achievement of economic, social and territorial cohesion, and high levels of employment and productivity.
The Programme's ultimate aim is to improve Northern Ireland's economic growth, with a focus on three key areas:
Priority 1: Research and Innovation
Priority 2: SME Competitiveness